Business management software to run your plant's daily operations and report on financial results from bids to orders to invoicing.
TrueBuild® Management Highlights
Streamlined is Better
Completely customize your operation with our integrated TrueBuild® platform.
Request Demo
Built for every need
Customizable user dashboards to report in real time on the status of jobs on the production schedule. Scheduling functionality maximizes the resources applied at the plant.
Innovation That Empowers
Once the trusses in the job have been completed for the quote page, TrueBuild® Management completes the following tasks:
Review Financials

Edit/Make Adjustments

Prepare Customer Paperwork

Convert the Quote Into an Order

Manage Projects and Operations

Print Quotes

Analyze Cost Details for Each Component

Send 3D Design to Customer With Truebuild Cloud
Scalable, Seamless Integration
Complete cost detail breakdown and reporting for each component in every job to meet profit-focused production.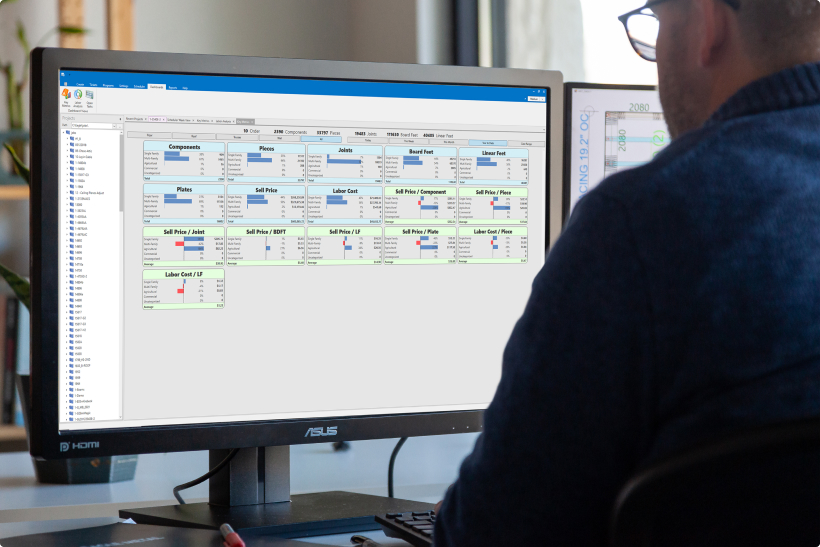 View the rest of the TrueBuild® Suite.
Join our newsletter for news and updates on our software